ABOUT
Company History - The Newark Asphalt Corp. was founded in November, 1965 with the purpose of providing our customers with the Finest Quality Bituminous Concrete. Newark Asphalt continues on the leading edge of technology to provide the most complete, efficient and consistent service available.
In 1965 Newark Asphalt Corp. purchased a 2 ton Madsen Batch Plant that was modified in 1980 to a 3 ton plant which was in operation until 2001. In April of 2002 a new 5 ton Gencor Plant was designed and purchased for efficiency and is being constantly updated to provide our customers with the very latest in technology and service.
The continued success of Newark Asphalt will always be based on the fundamental principles of quality and service; so please come join our family of satisfied customers and be part of the long history of a family owned and operated business.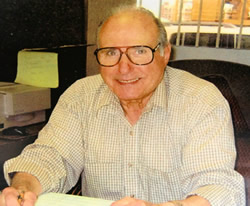 In memory of Michael V. Manno.

Newark Asphalt will always be grateful for your 28 years of leadership, 1979 - 2007.